International Women's Day is a day to celebrate the achievements of women in all walks of life, all around the world. The day also marks a chance to further raise the profile of the continuing fight for gender equality - culturally, financially and socially.
This year's theme is 'Choose to Challenge' – a call to everyone to challenge injustice and inequality when they see it, refute stereotypes, and challenge expectations based on perceptions of women.
To mark International Women's Day this year, we'll hear from three female leaders across the VOA as they talk about their careers and the challenges they've overcome.
Sarah Hinchliffe is the VOA's Director of Service Delivery. She oversees a large operational team responsible for Customer Services, Change Management, Performance Monitoring, Continuous Improvement and Engagement and Wellbeing.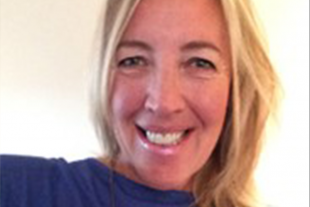 Sarah's journey
When I was young I never had a plan for my career. I grew up on an estate in Yorkshire, and left school with only two O-levels (equivalent to GCSEs). Despite this my parents told me I could achieve anything – both the boys and girls in my family had this same message.
At 17 I joined the Department for Work and Pensions (DWP). I worked in a customer-facing role and I could relate to a lot of the people - I understood the perspective of vulnerable customers, dependent on welfare benefits, with a lack of opportunities.
As I progressed into management, I ensured that my teams treated customers with respect. During this time I completed a Master's degree alongside my work as well as having a child and returning to work – many women at the time had no choice but to leave work for good after having children. It was the beginning of a new era of part time working and I felt I had to work harder to prove my worth.
I stayed in the DWP for 30 years before leaving for a customer facing senior management role at the VOA. I felt I could add value with my experience, while doing what I loved and challenging myself. Upon joining, I made use of the Agency's support for women, working flexibly, and encouraging other women with younger children to make use of the support and opportunities available, which many employers still do not offer.
I think back to when I started in the Civil Service and all managers were men with formal titles. The Civil Service has changed for the better which I think is because of the work of many great individuals with a wealth of backgrounds, experiences and social perspectives. Many women like me have worked hard and earned their place in these roles.
If I were to pass on one key thing for others to consider it would be take the time to invest in your career, work hard to develop your CV and consider how you can be an asset to your colleagues, your team and your Department. I had no special route through the grade structure and never felt that anyone owed me that next promotion. My challenge was to myself - to work hard every day, take risks, and prove myself everywhere I went.
Sadia Khan is the VOA's Deputy Director of Human Resources. Her role involves leading the HR function for the agency, including recruitment, development, wellbeing and more.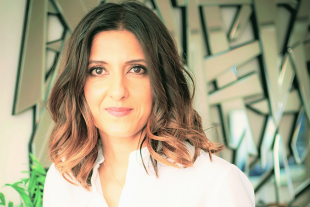 Sadia's journey
My first experience in the Civil Service, like Sarah's, was in the DWP – after I graduated. I joined in 1999, starting out on the front line, getting a real insight of the impact of public services.
After a few years and a promotion, I moved into the National Sales Team. While I was good at my job, the early parts of my career were a real struggle. There was little support from my line manager and at points I also felt negative biases of being a BAME female. I challenged myself to take charge of my own development.
I became interested in Human Resources (HR). While working full-time I completed an MA in Personnel and Development and gained my Associate level qualification Chartered Institute for Personnel (CIPD). Under a new line manager and with his support, I finally got my break and got a role in HR. I joined a team that was setting up the Civil Service HR Fast Stream and to this day it has been the highlight of my career.
To further my development I moved into a HR Business Partnering role - this was completely out of my comfort zone! At the same time I found a mentor to ensure I would be challenged. I specifically chose to have a white man as my mentor as I wanted someone from a different walk of life, rather than someone who just relates to what I already know – that constructive challenge has been important for me. After 12 months I was promoted.
Given my experience of poor line management I made it a point to invest in my teams and always treat staff equally and fairly. I have now recently joined the VOA. Joining a new agency while working from home is tough, however there is a real sense of belonging. The organisation is very supportive of women and our Executive Committee has a good gender balance.
While there is a lot happening across the Civil Service to do more for women, we do still have the issue of the gender pay gap, and there is still a lack of diversity in senior roles. We have to support equal benefit for all, regardless of gender. It starts with you, don't let a label define you and make that a limiting factor in your career. Challenge those labels, be ambitious, and put yourself forward.
Helen Zammit-Willson is the Director of the National Valuation Unit. She is responsible for the valuation of specialist properties across England and Wales and all NDR work in 'Inner' London. Helen also liaises with various external stakeholders and professional groups.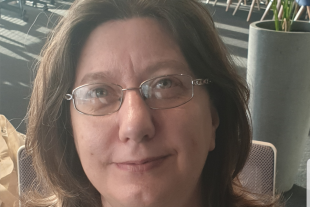 Helen's journey
I grew up in Birmingham, the youngest of six children in a working class family. After I finished school I applied as a cadet valuer for the VOA – the role offered the opportunity to study whilst working.
I got the job and was based in Wrexham. The study was a four-year course which got me a diploma in surveying, and I was able to become a Chartered Surveyor in five years without having to go to university. My life came together very quickly in my youth - I was married at 19 and had three children by the age of 26. Maternity leave was available but as I was the main wage earner I only took the period of time that was at full pay, which was short periods of three months each time.
By 2000 I wanted another challenge so I did the RICS Diploma in Rating. My husband was not well at the time but he was at least still able to look after the children while I worked. Before various other roles, I went for a promotion – despite five failed attempts I did not give up and eventually passed.
I was presented with massive challenges the following decade however. In 2011 the VOA reorganised and I was forced to re-apply for my own job – I was unsuccessful and it took me three attempts to get another role of the same stature. This was a particularly hard time, but even worse was the death of my husband in 2016.
When I returned to work I was determined that I should make the most of my career. In 2019 I got the role I am in now, and I love it.
I always felt supported as a woman in the VOA. It was a male dominated workplace when I first joined aged 18, but it always felt like a family, and I've now seen women become a more integral part of it over the years. One memory that always sticks in my mind was when I was at a tribunal and an appellant made a point of going to my male boss and asking why he has to deal with a "young lady" referring to me. My boss stood up for me and challenged the person, asserting that I was just as qualified as my male colleagues, and more than competent.
I have made sure to raise my children in this spirit – understanding that we are all equal, and encouraging them to stand up for themselves and others in the face of unfair treatment.