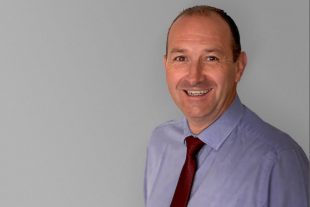 Throughout my career I have been passionate about customer service – making sure that the people using our services are getting everything they need from us. My time at the VOA is no exception. It's important that people feel they've received a professional service, been understood, and been properly kept in the loop about how and why we've made decisions. It's also critical that we have done what we agreed to do in helping to solve their enquiry.
Equally, it's important they're clear about what we need from them in order to deliver a good and timely service.
How we'll deliver
I'm pleased to say that today we've published our updated customer charter - outlining our commitment to deliver the best possible service, built on a foundation of seven principles: reliability, responsiveness, working with you, your rights, respect, data security and feedback.
Although our charter is newly updated, there is nothing new about our goal here – to provide a great service our customers can trust, to listen to what our customers are telling us and to constantly look for ways we can improve the service we offer.
Dealing with challenges
The COVID-19 pandemic has had a big effect on the way we all interact and certainly impacted the way we work. More than anything the situation has reinforced how vital it is that our services are accessible and user-friendly.
Practically, it's meant more customers contacting us via digital channels, while we operated a reduced telephone service. We reacted and adapted to this – to make improvements quickly and build our capacity to handle customer queries coming in by email and other online channels. We've updated our online contact form so that customers can self-serve and access the information they need more readily.
More to be done
Looking ahead, we're currently making improvements to our online council tax tool, again to help customers find information they need more easily. This will go live in the coming weeks. And we continue to listen to and act on customer feedback to improve our Check and Challenge service.
Alongside this, there is a huge amount of effort going on across the Agency to make our services more accessible and deliver on our legislative commitments. The most recent example being the publication of our updated Welsh Language Scheme, which sets out our commitment to provide a parity of service for both English and Welsh speaking customers. A lot of work has gone into making sure our new Welsh service is efficient – including creating a dedicated team with a full-time Welsh language co-ordinator.
I'm immensely proud to be part of an organisation which is focused on doing its best for customers, and always looking to improve. I am also grateful to all of my colleagues for their brilliant work in helping to make this happen.