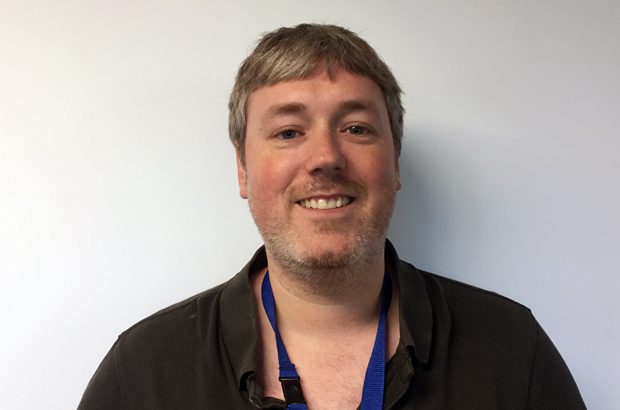 First off, I apologise for the mouthful of a title but hopefully I can explain. My name is Rhys and I was asked to write a blog on a typical day for a Content Designer. The nature of my job is that sometimes you can be working on one piece all day, with plenty of back-and-forth between various people. Other times, it can feel like you're working on a whole week's worth of content in a day!
This isn't going to be a timeline as such. Sorry to disappoint you (or perhaps, happy to surprise you). This will be more like a story of a standard day for me. I'm sure there's plenty of things in this role that anybody can relate to.
Sometimes, being a Content Designer feels like being a wizard (the amount of times I've been asked to "work my magic" on something!). But it is a great feeling in the end to see something you've worked hard on completely transformed.
At any one time, I might be working on existing content within a digital service, new content for a digital service, or something on GOV.UK. Sometimes a combo of the three. Let's look at what happens when asked to design something for a new feature of a service.
The work process - where 'the magic' happens
So, somebody in another department has raised the issue that customers are struggling with a current feature. Being part of an Agile team, we can look at solutions to this straight away. If you're not familiar with Agile, I'd recommend looking into it – the idea behind it makes a lot of sense. The solution is to expand the troublesome feature, meaning a new page is needed for the service. The requirements are worked out and documented by our Business Analyst. I speak to them and the service's Product Owner about what they want the page to say. This is the tricky bit; the placeholder content, written by someone technical, is long and doesn't clearly say what they want the customer to do on the page. I'm asked to "work my magic" (see what I did there?).
At this point, I'd like to say that writing good content isn't necessarily as easy as you'd think. It's not as simple as coming up with something on the spot. I need to look at the other pages in the customer journey, make sure that I use similar words and that the page is consistent.
I write my content out a few times until I'm eventually happy with it. I send it to a colleague for a second pair of eyes, to make sure I've followed the Government Digital Services design principles. I'll send it on to the Product Owner for approval and explain why I've cut 60% of the original text out. I might have to compromise and put some of it back in, although reworded into plain English. Eventually, the content is approved and can be put into the service. I can then move onto the next task, which might be reviewing a related page on GOV.UK.
Magic brings its own reward
About a week later, I'll speak to one of our researchers for customer feedback. It's always a great feeling to hear that fewer people are struggling with the feature. Knowing that you're helping customers is the most rewarding part of the job, and I hope to keep doing it for as long as I can.
If you think you'd like to work your magic in one of our digital teams, keep an eye on our LinkedIn and Twitter pages for future job opportunities.