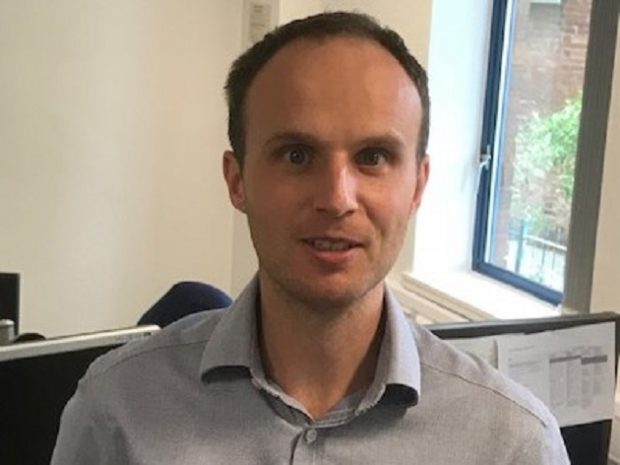 I hadn't considered a career in the public sector when I finished my Law degree. However I found out about administrative roles being advertised in the Valuation Office. So, as a stop-gap, I decided to apply. At the time, I thought this was a short term solution until I knew what I wanted to do with my life.
I soon became friends with a number of Chartered Surveyors in the office. After chatting things through, it quickly became apparent that a career as a Chartered Valuation Surveyor would give me the opportunity to practice my legal skills and a whole lot more. Having just about saved up enough money to take the post graduate conversion degree at university, I was fortunate to be selected when the VOA decided to sponsor a number of employees through their studies.
Over the next five years, I completed my academic studies while developing my knowledge of the surveying profession both in and out of the office. I have been lucky enough to work with some truly inspiring people who dedicated their time to helping me achieve membership of the Royal Institution of Chartered Surveyors (RICS) in 2011.
Despite being based in the north, I have carried out valuations in Central London for the majority of my career. Even though I'm not really a fan of The Apprentice, I do like to watch it because I get to point out all of the famous properties in London that I've had the opportunity to inspect and value.
As I developed my career post qualification, I wanted to inspire the next generation of surveyors so I worked closely with a number of graduates to help them achieve MRICS status. As a result, I experienced running the VOA Graduate/Apprenticeship program. This is the most satisfying role I have undertaken to date: allowing me to help develop the careers of graduates, and the qualified Chartered Surveyors supporting them in their studies. Through this role, I've also collaborated with other departments within the civil service and contributed to the development of the RICS Assessment of Professional Competence (APC).
Until recently, my role has been leading a team of valuation surveyors. It has, at times, seemed a little strange advising and approving the work of people who were qualified surveyors before I was born. However, I have thoroughly enjoyed working with people at both ends of the career spectrum.
I have now become a National Valuation Lead for large retail properties (think department stores and supermarkets). This still hasn't stopped me being involved in valuations for buildings on the site of the London 2012 Olympics and interesting religious exemption cases as well though. I have spent the last few years volunteering as a RICS APC assessor/mentor and I'm still heavily involved in assisting the VOA Graduate/Apprenticeship program. My ultimate career aim (which I finally discovered at the age of 34) is to undertake a a role where I am helping develop the careers of a wide variety of people in the profession.
That's the thing about a career in Surveying – you never stop learning!
To read more stories about the VOA and the people who work here, check out some of our other blogs.