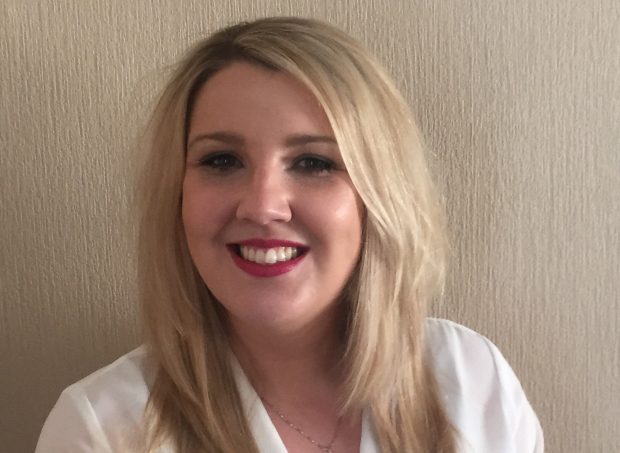 After completing my GCSEs, I started A Levels but soon realised they weren't for me. I was keen to work and earn money so I could afford the things sixteen year olds enjoy. I knew I wanted to join an organisation where there were opportunities to develop and with good career prospects. A relative worked for the Civil Service and informed me it offered the opportunities I was looking for.
I applied to join the VOA and started as an admin assistant in 2004. Before long I secured a role as a property inspector, inspecting commercial properties for business rates purposes. I thoroughly enjoyed this role as I was out on site regularly measuring a wide range of property types and meeting interesting people. I then knew I wanted a career in surveying.
From speaking to my chartered surveyor colleagues, I discovered that many of them had qualified through VOA-funded development schemes. As soon as one was available, I applied and was successful. I completed a two-year Diploma in Surveying Practice and a three-year Degree in Estate Management. These were a challenging five years: working full-time and undertaking difficult studies while also fitting in partying with friends. I got through them though and started the VOA graduate programme.
In 2013, I sat my Assessment of Professional Competence (APC). This remains one of the most nerve-wracking experiences I've been through. I knew this was the final hurdle to becoming a Chartered Surveyor after seven years of study and development. I remember when I had finished the APC interview the chairman said to me, 'this is my last ever APC interview. I am retiring. I don't remember my first candidate but I certainly won't forget my last'. I had no idea how to take that - it had either gone particularly well or disastrous. After an anxious week of waiting, I found out I'd passed. That was it! All those years of hard work had paid off: I was a Chartered Surveyor.
The learning doesn't stop
Once you become a Chartered Surveyor you don't stop learning, you continue. I recently acted as Expert Witness for the VOA in an Upper Tribunal Rating case where the appellant's representative and I were three quarters of a million pounds apart. This was a very demanding case. It took up lots of time and concentration, but was worth the effort. I consider myself a better surveyor as a result.
I've been involved in many interesting projects since becoming chartered. The best years of my working career so far have been when I was part of the 2017 Revaluation project for business rates. I led a team of surveyors to deliver the valuations for West Yorkshire for the 2017 Revaluation. This was a very high profile project for the VOA and I was responsible for ensuring my team delivered quality valuations on time. We valued more or less all commercial property in our patch; shopping centres, warehouses, hotels, theatres and hospitals to name a few.
I feel privileged to work for the VOA who, in my view, employ some of the best surveyors. My colleagues have always been willing to give me their time to assist in my learning and development, not only while I undertook formal studies but they continue to do so today. The only way to become a better surveyor is to observe and learn from others. Equally, I will always share my knowledge and experience with colleagues and I mentor those undertaking GPP qualifications and act as councillor for those undertaking the APC.
The reason I work for the public sector is due to the great people as well as the learning and development opportunities it has given and continues to give me.
We run a range of entry programmes, including apprenticeships and our graduate surveyor scheme: follow us on Twitter to hear about opportunities