Hello, I'm Julie Jones and I'm one of only two female Specialist Referencers working in the National Specialists Unit (NSU) at the VOA. The NSU is responsible for the valuation of highly specialised and complex properties predominantly for Rating purposes, and also for providing technical and legal advice across the VOA.
So how did I get to be here?
I've been in the VOA for nigh on 32 years. I came in like most people, at the bottom, and after a couple of years was promoted to Referencer. I started out work on Council Tax and moved a few years later into non-domestic (business rates) referencing.
I had my first child in 1990 followed by my second in 1995, so I chose to go part-time which enabled me to achieve a good work/life balance. Then, the inevitable came, the children grew up and left home. What on earth was I going to do? As I was still working part-time I approached my manager and asked to work full-time, which was granted. It was at this time that I started thinking about myself and what I wanted to do.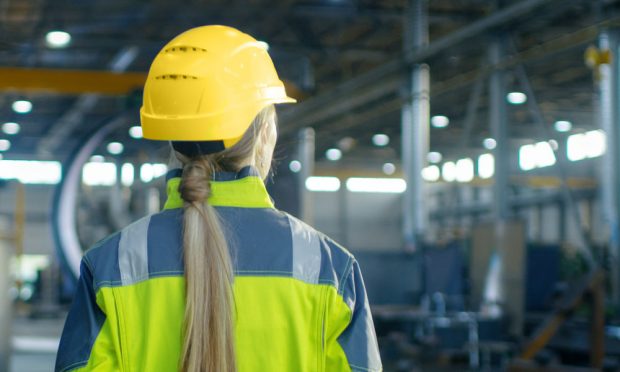 Becoming a Specialist Referencer
While I was happy enough being out and about, I wanted more of a challenge. Appeal work did not appeal (excuse the pun) one bit - I loved being out and about meeting the ratepayers face to face. Then I saw the Specialist Referencer role advertised. I applied but didn't get the job due to a lack of complex property experience. So the next challenge was, how do I get the experience?
I live and work in North Wales so I had a chat with my manager, Referencing Manager and Unit Head - you name them, I talked to them! I was offered a three month spell of detached duty in Birmingham where I could get lots of experience on large and complex properties quickly. I stayed with my sister in Cheltenham for three months, commuting every day to Birmingham and going home every other weekend to check on the house.
What an experience and a half the work was! The highest rateable value I had dealt with in Bangor had been £100,000. Suddenly, I was dealing with rateable values of £2 million to £3 million! I enjoyed every minute of it.
After three months I went back to Bangor and I knew that I wouldn't settle back into the day to day smaller properties. I was asked if I'd help the Special Rating Unit with inspecting sewage treatment works. Ok, so not what you would expect but once I got into it I enjoyed the challenge! I learnt how to value steelwork, large tanks and everything else involved. While I was doing this work, another job became vacant in the NSU. Having had some experience I thought I would give it a go. I was pleased to learn I got the job along with another woman.
The team had been male dominated for quite a number of years. They're great and not once have I been made to feel inadequate. Yes, it gets frustrating sometimes when male site representatives tend to talk to the man you're with but with time, experience and going out on my own, this is passing.
So, would I recommend working in the NSU?
Most definitely. I've been to the Old Trafford home of Lancashire County Cricket Club and inspected Everton FC's training ground. The best bit was leaving the ground (bearing in mind it was the summer school holidays) in my new hire car when I had a load of kids waving away at me as if I was important. I didn't have the heart to stop and tell them I was there on business. I've also inspected waste recycling centres and concrete batching plants - not quite so glamourous!
When I go onto an extremely large site for the first time, no matter what it is, it can be quite daunting and I sometimes feel like I'll never get the hang of it. However, with time and training, trust me it gets a whole lot easier, no matter whether you're male or female. I have to drive long distances at times but hey, in the car it's just my music and a bit of 'me time'. What more could I ask for because, yes, somehow the children have found their way back home again!
You can follow us here on gov.uk as well as on Twitter to get updates and more stories of women in surveying.